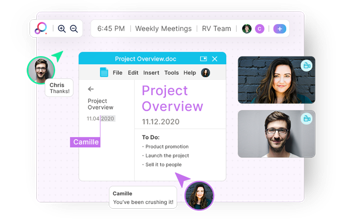 Bring your team together and stay on the same page.
Create synchronized workspaces for your meetings and projects so you don't have to worry about tracking down files, sharing links, or switching tabs.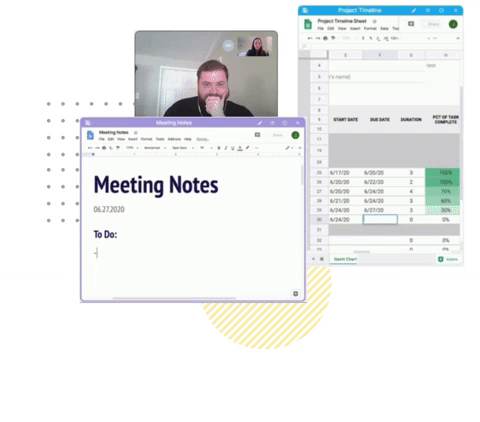 Make your meetings more efficient.
Collaborate on essential files while you meet. Take notes. Update Spreadsheets. Review documents.